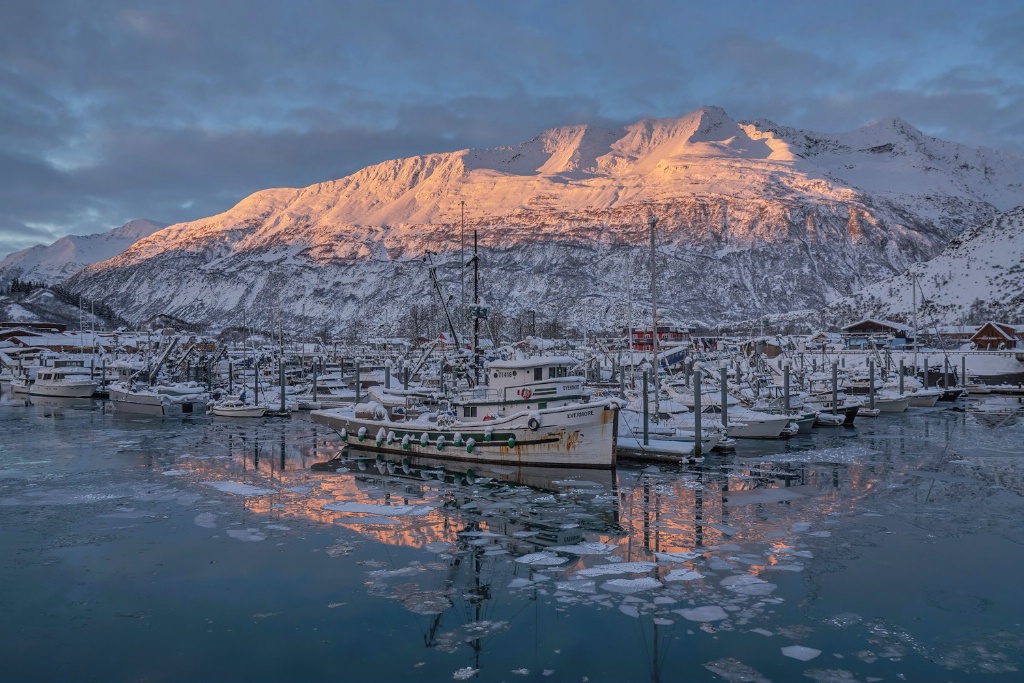 Harbor Backlight 1510
The Valdez Small Boat Harbor in the shade as the setting sun lights up the North mountains to form a beautiful and colorful backdrop. This shot was taken at 15:10 (3:10 PM) which is early evening at Valdez, Alaska this time of year. I took this shot a little over an hour from the same scene I posted before this to show what a big difference an hour can make in a scene.
© Gary H. Minish
Copyright for this gallery photo belongs solely to Gary H. Minish. Images may not be copied, downloaded, or used in any way without the express, written permission of the photographer.